Description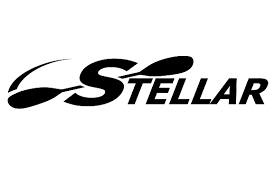 The Stellar 15′ (S15LV) Touring Kayak was designed for speed and stability for small to medium sized paddlers for touring and fitness paddling. The hull has long water lines and a soft chine and we added a moderate concavity along the keel of the bow and stern to help with tracking in rough conditions. For windy days and following seas, a drop-down rudder off the stern will help keep your course. Higher decks allow for a dryer paddle in rough conditions and a large stern and medium bow compartment provide ample storage for your longer tours.
Length:
15′ 1″/ 4.6 m
Beam:
21′ 6″/ 54.8 cm
Depth:
11.8″ / 30 cm
Paddler:
5′ – 6'2″ / 1.5-1.87 m
Capacity: 300 lbs / 135kg
Features
Weight: 36.4 lbs / 16.5kg
Description: Great combination of weight, stiffness, durability and cost. Gelcoat finished heat cured infused epoxy Fiberglass and Soric® core laminate is very tough and resists against punctures. A great race boat on a tight budget. The Advantage hits the mark for price to weight ratio for most kayak paddlers.