Description
The Stellar 16′ Sit-on-Top (S16S) is a transitional sit-on-top, stable enough for entry level and intermediate paddlers to feel comfortable, but fast enough for fitness paddling and racing! The open cockpit, rounded seat and 3-point footboard is very comfortable and responsive, keeping you on track to where you want to go. Two water tight hatches allow for modest storage for day tripping and overnight adventures. In the ocean, the S16S is a blast, easily catching waves and carving on the waves. The S16S's light weight makes it responsive to your power on the water and with its cockpit handles, it is a breeze to carry and car-top.
The Recent Upgrade to this model gives it a standard removable back band and it now also sports a rear deck rudder box with 8 inch understern rudder included.    Fittings and tubes are pre-installed to add a rear kickup rudder later if you so choose.
| | |
| --- | --- |
| Length: | 16′ / 4.88 m |
| Beam: | 22.9″ / 58.1 cm |
| Depth: | 13.9″ / 35.2 cm |
| Paddler: | 5′ – 6′ 6″ / 1.5 – 2m |
| Capacity: | 320 lbs / 145kg |
| Bow Storage: | 7.9 Gal |
| Stern Storage: | 22.7 Gal |
Weight: 27.6 lbs / 12.5kg
Description: Very stiff and light, yet more affordable than the Alpha. Kevlar® adds impact strength to the laminate – Gelcoat finished heat cured epoxy Kevlar® and Fiberglass laminate with Nomex® Honeycomb Core. Great for racing, or those looking for a light boat, but not as impact resistant as the Multi-sport or Advantage constructions.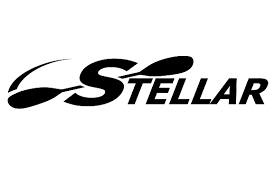 Stellar 16′ Surf Ski (S16S)