Description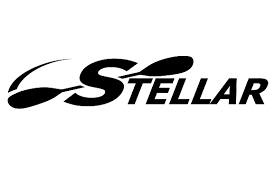 First of all What is a Surf Ski ?   It is usually a long, narrow  open cockpit kayak that was originally designed for riding waves in the ocean.   Due to their speed and ease of entry, they have found much favor with us "in-landers"  for use in flat-water adventure racing on lakes and rivers.   Surf skis can be very versatile too, often being used in cold weather for touring, camping, and recreation.   I stock a variety of Surf Skis ranging from the very stable and fun S14S to the new SEA , a 20 foot unlimited racing whip.
Let's look at the S16S.   These are Composite boats, which simply means each one is hand laid up using a variety materials ranging  from conventional Fiberglass to Advanced Carbon or Kevlar combinations.  Each one has its advantages, but all are lightweight compared to common plastic kayaks.   More info on layups can be found at StellarkayaksUSA.com
SPEED: Nearly as fast as the narrower 18 foot boats, you will have more stability  and occasionally more speed in rough conditions.
STABILITY :  You can't attain a decent speed in boat in which you are not comfortably stable.   Most reasonably fit paddlers will find this to be a boat which is an easy adjustment from other kayaks.    In fact a majority of paddlers can climb aboard an s16s  and just go even if they have never paddled a surf ski before.
STORAGE:  This is another area where Stellar outshines the competition .  Lots of storage under hatches for camping or survival gear in the front or rear.   This has made the S16S a great choice for extended races like the Missouri River 340.
The Stellar 16′ Surf Ski (S16S) is a transitional sit-on-top, stable enough for entry level and intermediate paddlers to feel comfortable, but fast enough for fitness paddling and racing! The open cockpit, rounded seat and 3-point footboard is very comfortable and responsive, keeping you on track to where you want to go. Two water tight hatches allow for modest storage for day tripping and overnight adventures. In the ocean, the S16S is a blast, easily catching waves and carving on the waves. The S16S's light weight makes it responsive to your power on the water and with its cockpit handles, it is a breeze to carry and car-top.
Length:
16′ / 4.88 m
Beam:
22.9″ / 58.1 cm
Depth:
13.9″ / 35.2 cm
Paddler:
5′ – 6′ 6″ / 1.5 – 2m
Capacity:
320 lbs / 145kg
Weight: 34.2 lbs / 15.5 kg
Description: Single skin laminate hull made of Carbon & Kevlar® fabric, with clear gelcoat finish, and the deck is the standard Advantage construction. The hull is designed to be flexible and durable, but creates a stiff boat that can take some abuse in the class I and II rapids and shallows, but is also at home in the ocean or the flats. The Surf Ski Multi-Sport construction comes standard with an over-stern rudder, as well as a flush mounted Andersen Super mini-bailer.
Stellar 16′ Surf Ski (S16S)