Description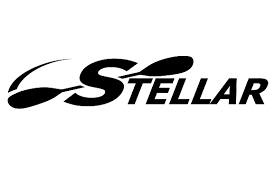 First of all What is a Surf Ski ?   It is usually a long, narrow  open cockpit kayak that was originally designed for riding waves in the ocean.   Due to their speed and ease of entry, they have found much favor with us "in-landers"  for use in flat-water adventure racing on lakes and rivers.   Surf skis can be very versatile too, often being used in cold weather for touring, camping, and recreation.
I stock a variety of Surf Skis ranging from the very stable and fun S14S to the new SEA , a 20 foot unlimited racing whip.
Let's look at the S18S.   These are Composite boats, which simply means each one is hand laid up using a variety materials ranging  from conventional Fiberglass to Advanced Carbon or Kevlar combinations.  Each one has its advantages, but all are lightweight compared to common plastic kayaks.   More info on layups can be found at StellarkayaksUSA.com
The Generation 2 or G2 is the latest version of this wildly popular boat with several tweaks to an already fantastic design.  It comes standard with an under-stern rudder, but can easily be converted to a rear mount kick-up rudder from Smart Track for .$130 ….This rudder is standard on the multi-sport layups.The S18S is my favorite boat for long adventure races for several reasons.   Speed, Stability , and Storage.
SPEED:                                                                                                                             In my opinion, it is the fastest production boat in the 18 and under class.   Most adventure races have a class break at 18 , so this boat will fit the specs.
STABILITY :                                                                                                                     You can't attain a decent speed in boat in which you are not comfortably stable.   Most reasonably fit paddlers will find this to be a boat which is an easy adjustment from other kayaks.    Initially challenging for some, but most will tell you that after a bit, the S18S is a boat that you will have no trouble putting your paddle down to take pictures, eat,  etc.
STORAGE:                                                                                                                               This is another area where Stellar outshines the competition .  Lots of storage under hatches for camping or survival gear in the front or rear.   This has made the S18S a favorite for extended races like the Missouri River 340.
The new redesigned Stellar S18s has increased its speed by increasing the size of the cut-aways and narrowing the bow sections. The S18s rocker profile has been tweaked along with the trim to optimize the ski for efficient paddling and catching waves. All done without losing any stability and staying within USCA fast sea kayaks regulations. Other changes made for the S18S paddler are DeBrito bailer for dry starts, paddles and rapid water removal, carbon handles at each end and a large oval hatch in the stern. The comfort, under-stern/over-stern fittings, side handles, water bottle holder, leash attachment and deck bungees still come standard on the Stellar S18S. Making this a boat you need to put in your fleet.
Specifications:
Length:
18'/5.5m
Beam:
20.2″/51.2cm
Depth:
13.3″/33.7cm
Paddler:
5′-6'6″ / 1.5-2m
Capacity:
320 lbs / 145kg
Weight: 35.9 lbs / 16.3 kg
Description: Great combination of weight, stiffness, durability and cost. Gelcoat finished heat cured infused epoxy Fiberglass and Soric® core laminate is very tough and resists against punctures. A great race boat on a tight budget. The Advantage hits the mark for price to weight ratio for most kayak paddlers.