Description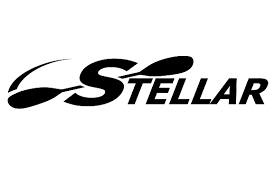 First of all What is a Surf Ski ?   It is usually a long, narrow  open cockpit kayak that was originally designed for riding waves in the ocean.   Due to their speed and ease of entry, they have found much favor with us "in-landers"  for use in flat-water adventure racing on lakes and rivers.   Surf skis can be very versatile too, often being used in cold weather for touring, camping, and recreation.   I stock a variety of Surf Skis ranging from the very stable and fun S14S to the new SEA , a 20 foot unlimited racing whip.
Let's look at the SEL.   These are Composite boats, which simply means each one is hand laid up using a variety materials ranging  from conventional Fiberglass to Advanced Carbon or Kevlar combinations.  Each one has its advantages, but all are lightweight compared to common plastic kayaks.   More info on layups can be found at StellarkayaksUSA.com
The Generation 2 or G2 is the latest version of this very sucessful racing and fitness kayak with several tweaks to an already fantastic design.
The SEL is not a beginners boat, but will quickly put a smile on the face of any paddler looking to up his game in racing or pure fitness paddling.  Not a good choice for adventure races over 20 miles unless the paddler is at the very top of the fitness ladder.   Despite it's narrow width, the SEL will fit larger paddlers and remounts are facilitated by its low profile sides.   As always, I will be happy to provide a private demonstration by appointment so that you can see whether this kayak is a good fit for you.
The SEL comes standard with an understern rudder on the Advantage, Excel, and Ultra layups and a Smart Track kickup rudder can be easily added for $130.   The Multisport comes standard with the Smart Track.