Description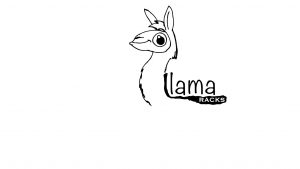 What are V-Bars  and why do I need them?
There are several great things about V bar racks that make them my preferred choice for hauling a kayak on top of a car .
The V's  which cradle your boat have 4 inch wide foam pads to protect the finish of your kayak and to better distribute the load…greatly reducing pressure points.
They are attached to an Aluminum bar which separates the attach points by about 8 feet.   Most Cross bars that are found on cars only separate your racks by about 30 inches.   This means that in windy conditions and at high speeds the front of your kayak is being pushed with tremendous force  and a front tie down strap is required to prevent your kayak from breaking its tie down and damaging itself, your vehicle, or , god forbid, someone near you on the highway.
The Llama V Bars allow quick loading and unloading compared to conventional systems . My recommendation is to use the Quick Bungees and at least one Cam Lock strap for security.
The Llama V Bars allow the use of locking straps for peace of mind and as a theft deterrent when your kayak is left unattended.
Llama bars can be ordered with fixed ends, or  removable ends to lessen air noise or for clearance issues.
For heavier boats being solo loaded, a slippery material such as a nylon stocking over the rear V allows the bow to be lifted and then slid forward from the rear.
SAFETY NOTICE
YOU as the driver AND ONLY YOU are ultimately responsible for the safe tie down and transport of your kayak.
Llama racks and the Malone racks we sell are made from top quality materials, but they should be checked for damage or wear every time you use them.
Racks are part of a complete system which also must be maintained.  Bungees and Straps as well as your car's roof rails, crossbars, and clamps must also be checked each use.   Not all  roof racks and crossbars are suitable for attaching a V-bar or  J -rack.   Even some factory set ups are a bit sketchy in my opinion.
I usually keep a couple of the Llama racks in stock  and sell them  as a service to my customers who are looking for the best way to haul their new boat.
You can also call or text and order them factory direct from Ryan in Liberty Missouri.  Tel.: 816.728.3575
Email: [email protected]
and find more info at  www.llamaracks.com