Description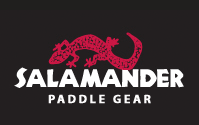 Padded 1" Color Coded Cam straps guard against scrapes, scratches and gouges that can occur with an exposed buckle.  Each one is used as a single continuous loop.  The 2″ pad is doubled over, welded and sewn onto the strap assuring it's always in place! Popular with canoeist and kayakers who demand and appreciate the protection these straps deliver.
FEATURES
Strap pad prevents damage and scratching
Ironed end
Stamped strap length on each buckle
Polypro webbing, heavy duty tight weave
No packaging
 Padded
2,000 lbs rating
John's Tip :   these straps are the real deal for safely transporting your kayak….Please dispose of your ratchet straps or hook bungees !