Description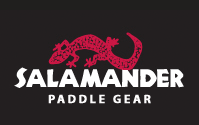 The Bat Wrap takes your tie down experience to a whole new level! Tossing strap and buckle over your load can be done with confidence and without fear of dinging a rooftop, caving in a window or scratching a boat! Bat wrap is 1/4″ thermoformed foam with sewn piping around the perimeter for long wear and protection. We've sewn in a Velcro tab for securing cam strap and buckle to pad, assuring it won't move. The sides (wings) have 2″ strip of hook & loop Velcro and once folded over will contain any loose ends.
FEATURES
1/4″ Thermo fused foam with sewn piping
Sewn in Velcro tab for securing cam strap and buckle to pad
Hook & Loop folded Velcro flap contains loose ends
BAT WRAP COLOR: Black, Strap is Yellow for 9 footer
Padded 1"  Cam straps guard against scrapes, scratches and gouges that can occur with an exposed buckle.
FEATURES
Stamped strap length on each buckle
Polypro webbing, heavy duty tight weave
No packaging
 Padded
2,000 lbs rating
John's Tip :   these straps are the real deal for safely transporting your kayak….Please dispose of your ratchet straps or hook bungees !